Perovskia
Common name: Russian Sage
Excellent plants for dry soils in sun. Pretty hardy but it is best to leave the old foliage on over winter and then cut back to about 4-6in in late winter. Propagate by cuttings in early summer.
Good bee plants.
A member of the Lamiaceae family (Dead Nettles).
Perovskia Blue Spire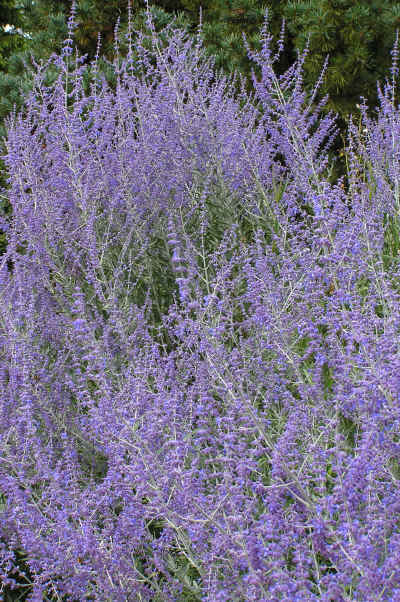 Perovskia or Russian Sage creates a blue haze set off my the silver-grey stems
Fine, feathery, silver-grey foliage and spikes of lavender blue flowers from midsummer onwards. Good bee plant. Very drought tolerant. 3ft tall.
RHS Award of Garden Merit.
Price £4.50 (9cm pot)