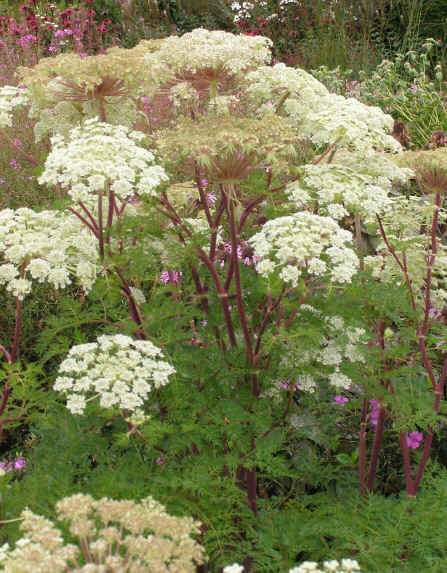 Selinum wallichianum
(aka Selinum tenuifolium)
These are native to the Himalayas, growing in meadows at altitude. They make fine border plants reaching up to 4ft tall and flowering July to September (October). The white flower heads are set off admirably by the red stems.
Price £4.50 (9cm pot)
Pictured in September at Dove Cottage Gardens © 2009 SpecialPerennials.com All Rights Reserved.