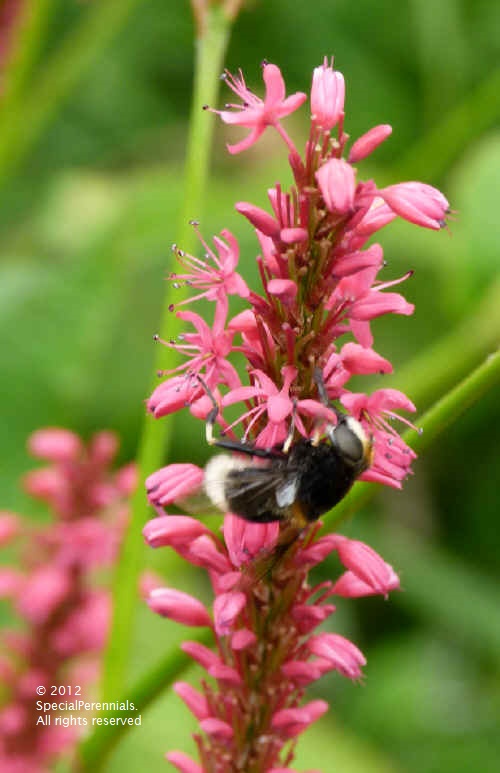 Persicaria
(formally called Polygonum)
Common Names: Bistort, Fleece Flower.
Moisture loving plants with creeping stems and bottle brush flowers throughout the summer, normally in shades of pink and red. There varieties for the rock garden, border and even amphibious ones for the pond.
Whilst they prefer moist soil most will tolerate dry conditions but won't spread so much. Dead head spent blooms by pulling off the flowering stem at its base. This will ensure further flowers throughout the summer.
Propagate by division. Dig up and replant healthy sections every 2 or 3 years to keep in check and avoid the centres of clumps dying out.
Read more about propagation of these plants in our Garden Diary for October 2009 and also November 2009
Persicaria flowers are very attractive to bees and hoverflies.
Members of the Polygonaceae family