What's new in our catalogue
25 Sep: We are adding more Hemerocallis (day lilies) to our list - keep a check over over the next week or so
22 Sep: Added new Salvias (Ember's Wish, Love and Wishes, Hot Lips, Trewithen).
20 Sep:- We are currently updating our catalogue for the 2016 season. We've plenty of new Heleniums, Phlox, Sanguisorba, and many more. Have a browse now and then I'll update this list below as I add more during October. Remember you can add to an order at any time
20 Sep: New entries to our catalogue for 2016 include: Phlox: Argus, Blue Boy, Duchess of York, Elisabeth, Europa, Kirmeslšndler, Miss Margie and Tenor; Helenium Carmen; Veronica longifolia Zoe; Sanguisorbas obtusa and obtusa Alba; Crocosmias E A Bowles, Firejumper, Jackanapes and Tiger; Heliopsis Asahi, En Pointe and Golden Plume; Kniphofia Sunningdale Yellow; Scabiosa Fama. We have also reintroduced Iris from our garden to our catalogue
12 Aug Echinops Veitch's Blue is available again
31 July Just added Geranium St. Ola to our selection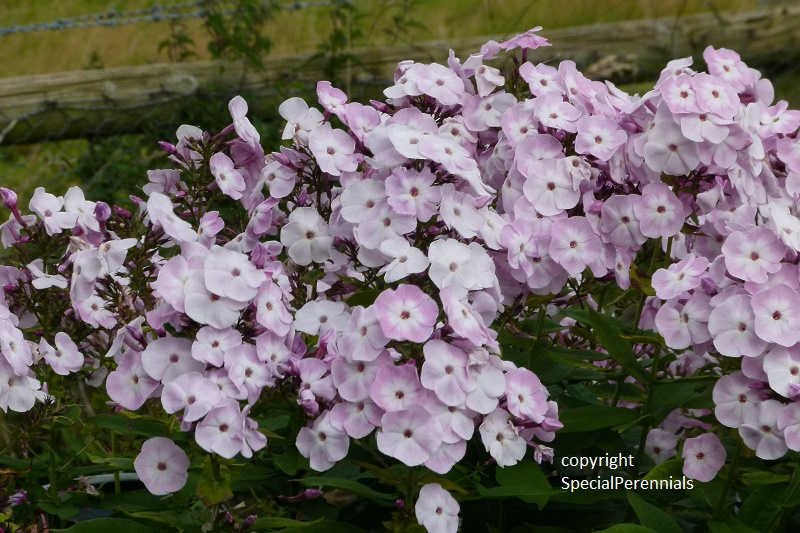 16 July: The lovely silver-blue grass Elymus magellanicus is ready now. Our new batch of Gaillardia Torchlight is ready as well
8 July: We've just added the lovely Angelica Vicar's Mead to our catalogue
6 July: Rudbeckia Herbstsonne is available again
Upcoming Plant Fairs
Please click here for full details of plant fairs we are planning to attend
Why not pick up an order from a plant fair or collect from us and save the postage charge?
A new plant fair for us in 2016 is at the wonderful Henbury Hall on 16th and 17th July
March
Sun 20th Dearnford Lake, Whitchurch, Shrops. SY13 3JQ 10am-4pm
Sat 26th Battlefield 1403, Shrewsbury, Shrops, SY4 3DB 9:30am-4pm
Sun/Mon 27th / 28th Dorothy Clive Garden, near Newcastle, Staffs. TF9 4EU 10am-5pm
April
Sat 2nd National Memorial Arboretum Alrewas Staffs. DE13 7AR 10am-4:30pm
Sun 3rd Ness Botanic Gardens Wirral, Cheshire. CH64 4AY. 10am-4pm
Sat 9th Carsington Water, near Ashbourne, Derbyshire. DE6 1ST 10-4pm
Sun 10th Cholmondeley Castle, Malpas, Cheshire. SY14 8HN 11am-5pm
Sat 16th Bodenham Arboretum near Kidderminster, Worcs, DY11 5SY 11am-5pm
Sun 17th Consall Gardens, Wetley Rocks, Staffordshire. ST9 0AG 10am-5pm
Sat 23rd Sugnall Walled Garden, Eccleshall, Staffs. ST21 6NF 10am-4pm
Sun 24th Norton Priory, Runcorn WA7 1SX 10:00am-4pm
May
Sun / Mon 1st / 2nd Weston Park, Shifnal, Shropshire. TF11 8LE 10am-5pm
Sat 7th Donington Le Heath Manor House, Leicestershire LE67 2FW 10am-4pm
Sun 8th Adlington Hall, Macclesfield, Cheshire. SK10 4LF 10:30am-4pm
Sun 15th British Ironwork Centre, Oswestry, Shrops. SY11 4JH 10am-5pm
Sat 21st Buckden Towers, near Huntingdon 11am-4pm
Sun 22nd Middleton Hall, Tamworth, Staffs. B78 2AE. 10am-5pm
Sat 28th National Memorial Arboretum Alrewas Staffs. DE13 7AR 10am-4:30pm
Mon 30th Carsington Water, near Ashbourne, Derbyshire. DE6 1ST 10-4pm
June
Sat / Sun 4th / 5th Hodnet Hall Gardens Market Drayton, Shrops. TF9 3NN 10am-5pm
Sat 11th Arley Arboretum, Near Bewdley, Worcs. DY12 1XJ 11am-5pm
Sun 12th Culland Hall, Brailsford nr Ashbourne Derbyshire 11am-4pm
Sun 26th Whittington Castle, Whittington, Shropshire. SY11 4DF 10am-4pm
July
Sun 3rd Sugnall Walled Garden, Eccleshall, Staffs. ST21 6NF 10am-4pm
Sat / Sun 16th / 17th Henbury Hall, Macclesfield Cheshire 10am-5pm
Sat 30th Battlefield 1403, Shrewsbury, Shrops, SY4 3DB 9:30am-4pm
Sun 31st Carsington Water, near Ashbourne, Derbyshire. DE6 1ST 10-4pm
August
Sat 6th National Memorial Arboretum Alrewas Staffs. DE13 7AR 10am-4:30pm
Sun 7th Donington Le Heath Manor House, Leicestershire LE67 2FW 10am-4pm
Sun 21 Abbeywood Gardens, Delamere, Cheshire. CW8 2HS, 10am-5pm
Sun/Mon 28th / 29th Dorothy Clive Garden, near Newcastle, Staffs. TF9 4EU 10am-5pm
September
Sat 3rd Bodenham Arboretum near Kidderminster, Worcs, DY11 5SY 11am-5pm
Sun 4th Ness Botanic Gardens Wirral, Cheshire. CH64 4AY. 10am-4pm
Sun 11th Weston Park, Shifnal, Shropshire. TF11 8LE 10am-4pm